Pre-Workshop – Gestalttraining in Arabic/German/English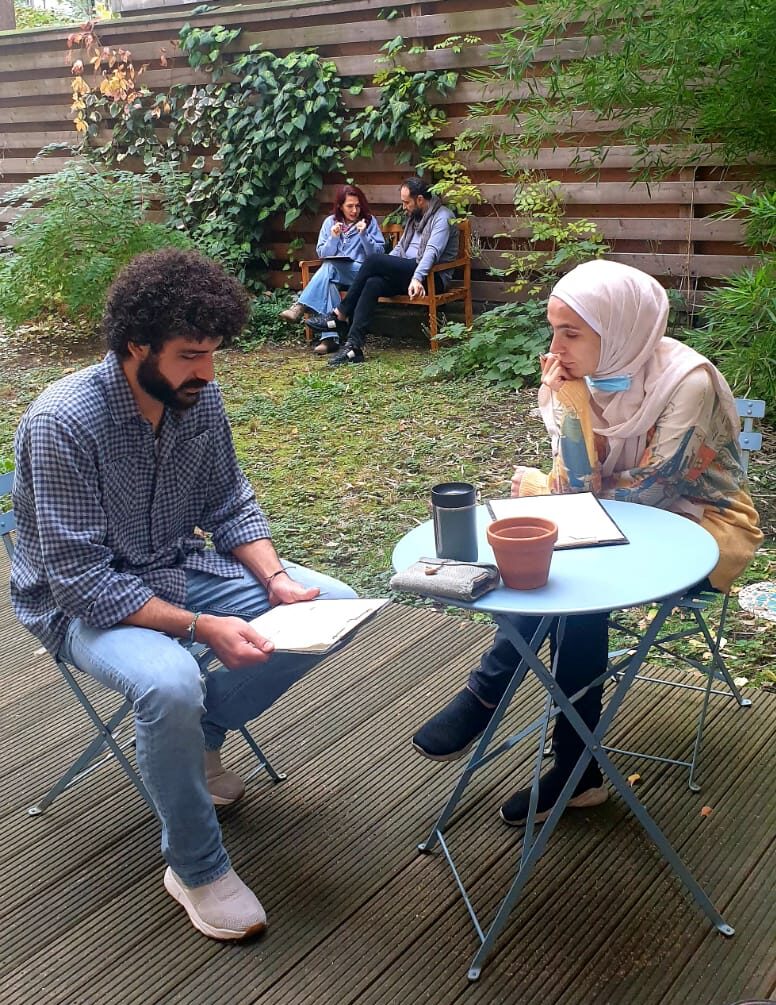 Pre-Workshop – Gestalttraining in Arabic/German/English
Pre-workshops in preparation for further training in Gestalt therapy in German/Arabic/English
for refugees from Syria and other Arab countries working in social, educational and similar fields.
With the pre-workshops we offer the possibility to get to know the Gestalt approach and to prepare for a comprehensive further training in Gestalt therapy. The participants bring in their own experiences, which are reflected together on the basis of the Gestalt approach. In the implementation, dialogue-based work and creative methods are in the foreground.
The training takes place in cooperation with Dr. Mouta Barakat, psychologist and Gestalt therapist and Lydia Barakat, psychologist and trauma therapist.
Dates:
27 – 28 October 2023
15 – 16 December 2023
09 – 10 February 2023
08 – 09 March 2023 ( Expected decision workshop for further training in Gestalt therapy)
Times: Fr. 18.00 – 20.00 and Sat. 11.00 – 18.00 each day
Number of participants: max. 12
Direction: Gabriele Blankertz
Assistance: Rawaa Alsamman: consultant, trainer, Gestalt therapist in training,
Costs: Reduced fee of 50 € per workshop
Registration: inkontakt@gestalt-institut.com